---
THE QUALITY MANAGEMENT SYSTEM OF
GEMA TECHNIK GMBH
---
---
We want to satisfy our customers' requirements by providing competent advice, flawless order processing, reliable products as well as the best service possible. Our aim is to avoid mistakes instead of correcting them afterwards (zero-defect strategy). We want to gain and maintain our business partners' trust and appreciation through the way we act and the performance we provide every day. Quality agreements that we make with our customers and suppliers are binding on all departments and employees. Competitiveness is ensured by continuous improvements of the management system.
---
CERTIFICATION OF
GEMA TECHNIK GMBH
---
---
The establishment of our quality management system is based on the requirements of ISO 9001:2015 standard and VDA Volume 06 Part 1 (5th Edition 2016). Processes and documents have to be tried and tested in practice before they become part of the documented quality management system. Our employees' broad experience makes the continuous improvement process a part of everyday work. Our objective is to provide convincing quality in order to meet the challenges of the market today and in the future.
---
Certifications
---
QUALITY ASSURANCE
FOR PRODUCTS AND PROCESSES
---
---
---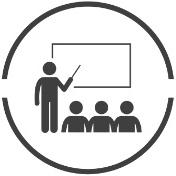 ---
TRAINING OF
EMPLOYEES
---
Only well-trained employees can contribute to zero-defect quality.

---
Our objective is zero-defect quality for all products, processes, and services. Only well-trained and well-informed employees can help to achieve this objective.

---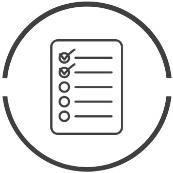 ---
ADVANCE
QUALITY PLANNING
---
Systematic advance quality planning from product development to series production.

---
We undertake systematic advance quality planning from product development to series production during the planning and implementation phase. For this purpose we use state-of-the-art technological devices.

---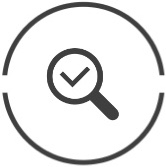 ---
PRODUCT
TESTS
---
The quality and reliability of our products is ensured from sampling to series production.

---
To ensure the quality and reliability of our products during the sampling and series production phase, we are supported by high-precision test and measuring equipment. Our quality assurance department is specialized in using devices ranging from simple verniers to 3-D coordinate measuring machines for tactile and optical measuring tasks. Measurement results are processed and evaluated using EDP systems (CAQ). Sampling inspections in accordance with standard procedures (initial sample inspection report/ German Association of the Automotive Industry – VDA / PPAP) are day-to-day routine.

OUR PROMISE
THE BASIS OF OUR WORK
---
---

Zero-defect culture

Sustainability

Quality Management

Specialized team